Arts & Spraying Industry Automation
The spraying process has always had an irreplaceable place in the industry, from individual ceramic spray glazing to the painting and gluing entire automotive lines. As the demand for spraying and gluing increases every year, the labor intensity of workers remains high. The dust fines in the high concentration of spraying/glazing and sanding environment for a long time are very harmful to the human body.
Increasing Efficiency and Production Through intelligent Coating Processes
With our automated solutions, you will be able to do all the complex and delicate painting, gluing, and glazing works effortlessly. Even in harsh environments, worker health remains at the top of the list, allowing workers to perform more demanding work while strictly enforcing the quality of each task.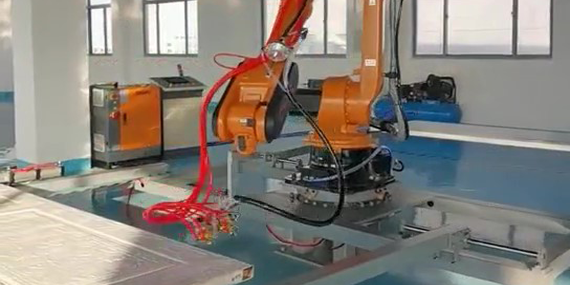 The SF MIMETIC is working on painting furniture
Infinite Search and Renewal
CHAIFU always provides you with powerful and precise solutions for automating your painting, glazing, and gluing processes.
With sophisticated and intelligent programming for a wide range of coating applications, independent coating process software packages are always available for you to maintain high-quality requirements.
For Use in the Arts and Spraying Industry CHAIFU Series